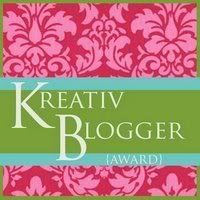 I want to thank Laura O from
Day By Day In Our World
for presenting me this award!
This is what you need to do...Thank the person who gave the award to you, post the award on you blog or on a post, nominate 10 blogs which show great attitude/gratitude, link to the people you chose on your post, and comment on their blogs to tell them about the award! =:)
Here's who I am passing the award onto:
1) Michele at
Bluigirl Biz
2) Cheryl at
Because I'm the Mom, That's Why!
3) CajunRose at
Homeschool Happenings
4) Tdrowlee at
Our Busy Homeschool
5) Shari at
Random Ramblings
6) Justakrazymom at
Wayzley Academy
7) Homeschoolceo at
Sweet Serendipity
8) Tiffiney at
My Southern, Hippie, Married Mom of Four Life
9) Hope46 at
Hope for Six
10) Sandy at
Sandy's Space