Ok, so, no it's not time for Mardi Gras yet. That's February 24th this year, but I went to a Mardi Gras themed party. LOL It was the grand opening for where we are staying and of course, we had to attend. Free food! I did get to try King Cake for the first time. It's REALLY GOOD! Walked away with the leftover cake. Heehee......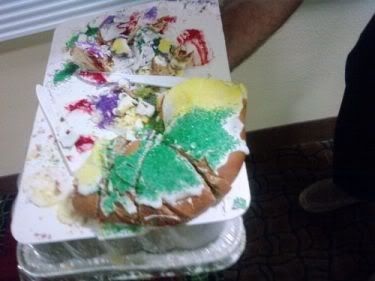 Also got me some Mardi Gras beads. And, no, not for the reason most people think. Sheesh...... We also got quizzed about the meaning of the colors. I got it right. Ha-ha-ha-ha-ha! Gold = Power, Purple = Justice and Green = Faith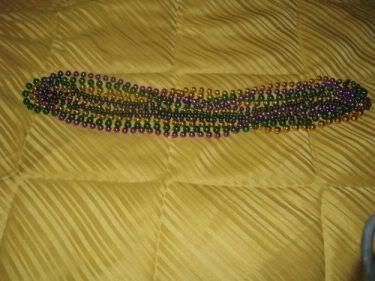 We also found out that Mardi Gras is a legal holiday in Louisiana where everything closes. Kinda boggled our poor Virginia minds!