Sunday night Chris got the call from his boss that he needed to leave DC and go back to Charleston. So, Monday morning we pack up and head out. Now, this is a 9 hour journey. Yay for me! So, about 15 minutes into this trip I decide to start the License Plate game. 600 miles and 9 hours later, I successfully found 40 states, DC and 3 different locations in Canada (are they called provinces?). Chris swears he saw Alaska while I was napping. He very well may have, but I didn't so it didn't count. LOL
I have narrowed it down to 4 places I would live and possibility of another. The possible one depends on how I like Louisiana when I get there. The other 4 in order of preference are Corpus Christi, TX; Charleston, SC; Elizabethtown, NC; and Mooresville, NC. So one of these plates could be in my future: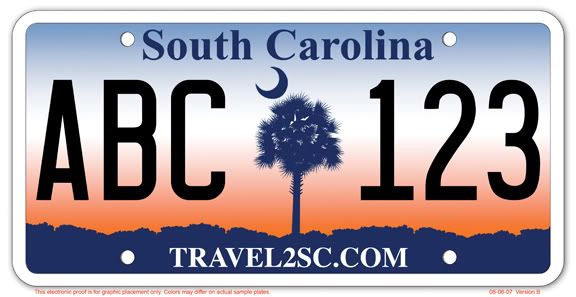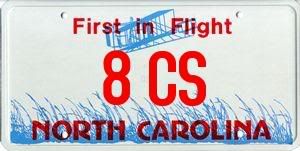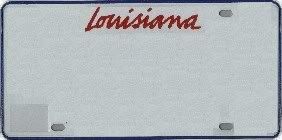 I also saw a few good movies the last few days: The Comebacks (ok, wasn't good good but it was good enough for a laugh); http://www.imdb.com/title/tt0790804/, 27 Dresses (http://www.imdb.com/title/tt0988595/), Hairspray (http://www.imdb.com/title/tt0427327/), and Charlie Wilson's War (http://www.imdb.com/title/tt0472062/).
On the down side, we never got to finish what we wanted done in Washington, DC. I am hoping to go back there, but more along the lines of Spring time. It was rather chilly to be walking around the city with the babies. I still had about a week's worth of stuff left to do. Hopefully, soon....
I have 25 quizzes as well as an Extra Credit assignment due on Thursday for my Business Law I class. Talk about procrastination. I have done about 10 quizzes and have not even begun my EC assignment. I guess I really need to be doing that right now. So, off I go.........